Welcome to the home page of Charis (Nissy) and Riju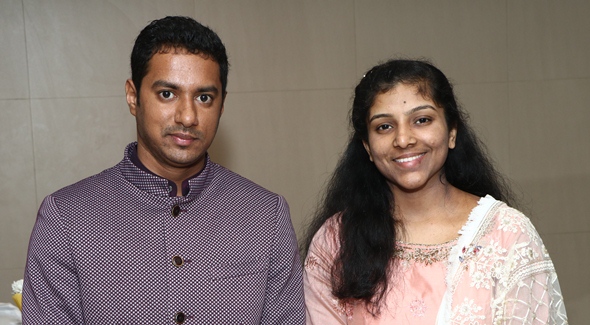 It's a temporary page created in connection with the wedding ceremony of our dear children
Charis (Nissy) and Riju
that took place by God's grace on 22 August 2020 at Ebenezer School Ground, Bijolia, Bhilwara under the auspices Christian Brethren Assembly, Kota, Rajasthan.
The betrothal ceremony took place at Malad, Mumbai on Friday Feb 21, 2020 under the auspices of Grace Brethren Assembly Malvani, in the presence of family members, relatives, friends and saints from both the local assemblies.
You can find below links to various files like, pictures, videos etc.

Thanks for your love and prayers for these two. Let us all prayerfully wish the best for them.
Remember, it is the Lord God Almighty who 'causes the lonely to dwell in families'. Psalm 68:6
It was God the creator's own concern and initiative that man should not be alone.
That's why we need the help of The Lord to find the right partner and also to lead a blessed married life.
---
Engagement Pictures - an overview with link to each picture
Engagement pictures - View one by one
Wedding ceremony Youtube live
<!Invitation Card in jpg format-->