The Brethren : Information & Links
Home Call
---
Mr. Michael Browne, Bath, UK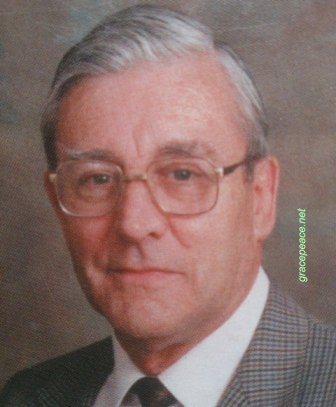 Well known itinerant preacher and missionary, Lordís servant Michael Brown was home called on February 26, 2016 at the age of 84. He was undergoing treatment for bladder cancer in his home town Bath, UK. More
---
Evangelist Babu Thopil, Katni, India.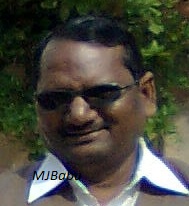 Evangelist Babu Thopil (55), Katni, India was called home on Sunday 29th January, 2012 at 7.30 am at Katni, MP. He was about to take his jeep to bring believers from faraway villages for worship service that morning. His sudden death is attributed to kidney failure.
Funeral was held at Katni Christian Cemetery, on Tuesday 31st Jan in the presence of many believers who came from different part of India and abroad.
Our dear was a diabetic, he also had a stroke and paralyzed earlier. The Lord wonderfully healed him and used him in a mighty way for the gospel work in that part of India.
Brother Babu Thopil came to the Lord from a nominal Christian background in Kerala, south India when he was just 18 years old. Facing much opposition from home he came out to live and serve the Lord with his spiritual mentors. After his theological training at various places in 1987, Kattappana Assembly in Kerala commended him for ministry in Katni. We hear that he never returned to his home town again.
In Katni, MP, work was not easy, but the Lord graciously helped him to establish an assembly testimony as well as a training centre to train up the new believers. His method of ministry in recent years was to go to remote villages for outreach work and bring the young believers to give them systematic Bible teaching.
This writer had the privilege to teach in his training centre just two months ago. His zeal for the Lordís work and firm faith in Godís wonderful intervention for anything were evident in his words. The assembly hall as well as the training centre shows the perfect and creative spirit in him. I must say that I returned from Katni with a new challenge and passion for the Lordís work.
Let us uphold dear sister Ligi, daughter Priscilla and son Prince (both students). May the Lord raise up faithful men who will continue the good work in Katni in the coming days also. Praise God for such a wonderful and exemplary servant of God.
Nelson Thomas, Mumbai
---
Charles E. Wigg, Tasmania, Australia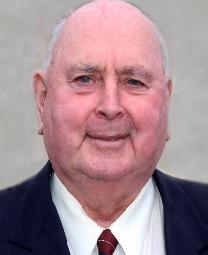 Well-known itinerant Bible Teacher Charles E. Wigg, went to be with the Lord on March 25, 2011 in Burnie, Tasmania. He had been residing in a Nursing home for quite some time.
For the last one year his health was deteriorating. His memory as well as eye sight was getting weaker. On 17the September 2010, sitting on a wheel chair he celebrated his 80th birth day in the nursing home when his immediate family and few friends around him. More &nbsp and &nbspFuneral report and tribute
---
C.John, Goa / Mumbai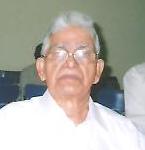 Evangelist C. John who served the Lord in Goa, India as a fulltime evangelist in association with the brethren assemblies for 30 years went to be with the Lord on May 14, 2010, in Mumbai. He was 84 years old. Funeral was held on May 20 at Oshiwara Christian Cemetery in the presence of dear ones and many believers. More / tributes
---
---